Joe Tyquiengco Owner/Builder
We're a Christian family that loves to do custom woodwork. We specialize in modern teardrop trailers that have a retro look reminiscent of the 1930s - 1960s. Our trailers are small, lightweight, and easy to tow behind any vehicle. At Tiny Camper Company LLC, you get a great tiny trailer that won't break your budget.
Each trailer is hand crafted by Joe Tyquiengco. Built from the bottom up like a hand painted Mona Lisa. Our trailers are not mass produced, but instead created for each person the way they want it. We are carpenters that specialize in custom woodwork and innovated designs. We are not a business, but hobbyist that love and are passionate about the tiny camper movement. We provide a way to travel the world to see what God has created for their lives.
Jeremy is a builder, artist, Volkswagen lover and a master mind in wood design. Jeremy came on as a Subcontractor in April of 2017, but has provided so much knowledge to our company in these short months. Jeremy is a strong part of Tiny Camper Company!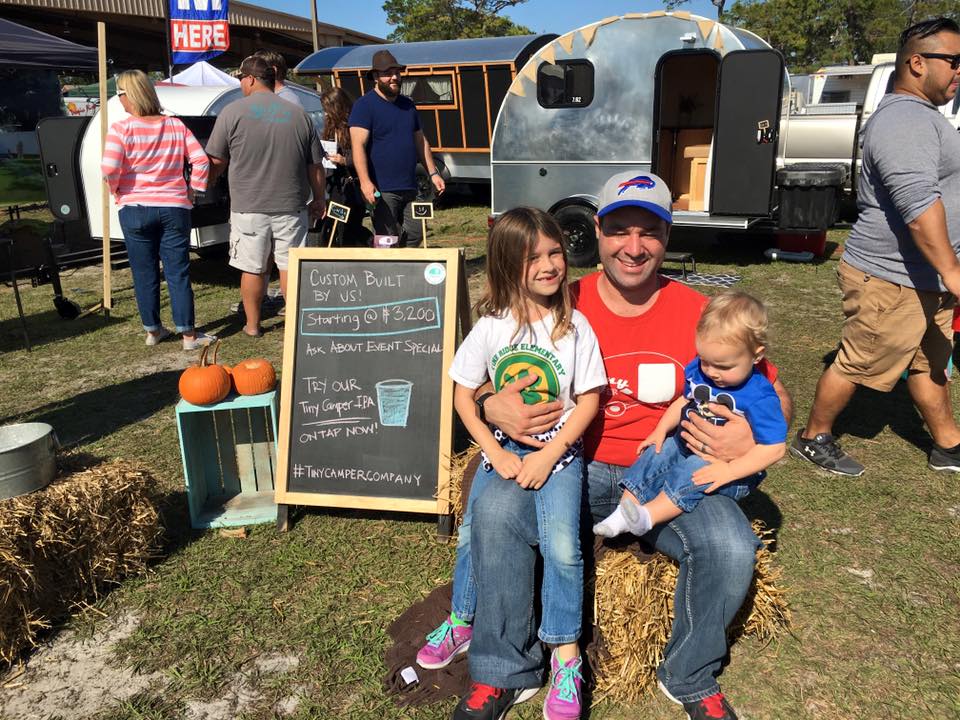 Andrew Capogreco/ Outreach
Andrew Capogreco is a good friend to our company that provides his time and skills to reach out to our community in helping those that are in need. With his full time job in Medical Device Sales, Andrew always finds time to give back to our local community through Tiny Camper Company.